October 1 Forum for County Commission and School Board
---
PBC Commission District 1 and School Board District 1

Candidate Forum
Join us for an evening of in-depth discussion of county issues with the candidates competing to replace outgoing County Commissioner Karen Marcus and School Board member Monroe Benaim.
Moderated by Steve Rosenblum, former candidate for Florida House and host of the "CRF Radio with Steve and Daria" show on BlogTalkRadio
October 1, 2012
6:00pm buffet ($15), 7:00 Program
Abacoa Golf Club
105 Barbados Drive, Jupiter, Florida 33458
The candidates are:

This event is jointly sponsored by:
Palm Beach County Taxpayer Action Board
Palm Beach County Tea Party
South Florida 912

---

Candidate Biographies
---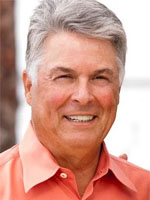 David Levy
Florida native David Levy was born in 1960 and is the owner of environmental engineering firm Southeast Remediation Technnology, and an adjunct professor in environmental geology at Palm Beach State College. He received a B.S in Geology from Florida State University, and a M.S. in Geological Services from Virginia Polytech.
He is currently Mayor of Palm Beach Gardens, and has been a City Councilman since 2004. County-wide, he chairs the League of Cities Environmental Committee, the Regional Hazardous Material Oversight Committee and the Water Resources Task Force, as well as participating with Workforce Alliance, the Biotech Land Advisory Board, and the Loxahatchee River Management Coordinating Council.
David's campaign issues are streamlining the county permitting process, creating an attractive environment for new businesses, supporting FAU Research Park and additional biotech startups, and protecting the environment, particularly water resources.
---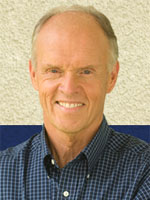 Hal Valeche
Hal Valeche was born in 1948, grew up in New York and received a degree in American Studies from Yale. Joining the Navy flight program during the Vietnam era, he flew 85 combat missions as a fighter pilot off the carrier USS Oriskany. After the Navy, Hal received an MBA in Finance from Wharton and returned to NYC to work as an investment banker for Merrill Lynch. Hal has been a Palm Beach County resident since the early '90s, and works in venture capital for Carl Domino, Inc.
In 2002 he was elected to the Board of the Northern PBC Improvement District and won a seat on the Palm Beach Gardens City Council in 2004, serving two terms. He also served on the board of the League of Cities, chaired the Consumer Affairs Hearing Board and was active in philanthropic endeavors. In 2008, He ran for Congress in District 16, losing to Tom Rooney in the Republican primary.
Hal is a fiscal conservative and founded the Taxpayer Action Network, a budget watchdog, and has been a participant in the Taxpayer Action Board.
In the 2012 Republican primary, Hal won 67% of the vote, defeating Dan Amero (27%) and Harry Gaboian (6%).
---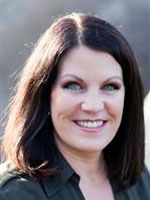 Christina Jax
Christine Jax was born in 1959 and lives in West Palm Beach's Osprey Isles. She has a PhD in Education policy and Administration from the University of Minnesota, an MA in Public Administration from Hamline University, and a BA in child Psychology, also from U. Minnesota.
She was Minnesota Commissioner of Education under Governor Jesse Ventura and briefly ran for Governor of that state as an Independent Party candidate. She is currently listed on the staff roster of Walden University in Minneapolis, an online university, as Associate Dean, Doctoral Programs.
Ms. Jax has been endorsed by both the PBA and BizPAC. She was the only candidate of the original five to support high stakes testing and believes schools and teachers should be measured.
Her bio is quite extensive, with a significant array of awards won, papers written, and she is nationally known as an education expert.
---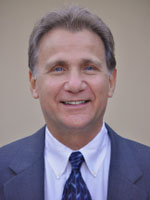 Mike Murgio
Bio provided by candidate:
Mike Murgio was born in 1950 and has been a Palm Beach county resident for 39 years. He has a Masters Degree in Educational Administration and Supervision from Florida Atlantic University and a BA in Education from William Paterson University in New Jersey. He was a teacher, then a school principal for 20 years. Because of his extensive business expertise as a general and roofing contractor he was called on to solve overcrowding in our Schools in the mid 1990's. As Principal on Special Assignment he managed the departments of Planning & Real Estate, Architect Services, and Facilities & Construction Management with budgets in excess of $170 million and 120 employees. Mike retired from the School District in 2007.
Mike has been endorsed by Palm Beach County's most highly respected leaders who have worked closely with him for over three decades. To name a few: County Commissioner Karen Marcus; former principal of Suncoast High School, Kay Carnes; David Talley, former Chairman of the North Palm Beach Chamber of Commerce; former principal of Bak Middle School of the Arts and Dreyfoos School of the Arts, Amelia Ostrosky; and former school superintendents Tom Mills and Bill Malone. They know first hand the expertise, quality and commitment he will bring to the school board. When elected Mike will ensure students are the priority.