At its February 4th meeting the Palm Beach County Board of Commissioners will rule on the Children's Services Council request to get the reauthorization vote on this coming November ballot. This is a terrific opportunity for Palm Beach County voters and taxpayers to make an informed decision regarding the continuation of a special taxing district.
The Palm Beach Children's Services Council (http://www.cscpbc.org/ ) is one of 8 special taxing districts in the state (Hillsborough, Broward, Martin, Miami-Dade, St. Lucie, Okeechobee, Pinellas are the others).The Palm Beach taxing district, which levies a tax directly on Palm Beach County real estate (2012 mil rate was .7459), was authorized by Florida Statute in 1986 and created by local referendum on November 4, 1986. For the current year, $80.2 million of an approximately $100 million budget is allocated through 66 grants to 38 organizations. Ten (10) organizations receive 80% of the funds.
The Early Learning Coalition of Palm Beach County, the recipient of more than a third of the taxing district's revenue, runs a school readiness and voluntary pre-kindergarten program. Based on the 2012 Annual Report the total expenditures were $87 million with the Childrens Services Council contributing about 25% of that amount.
Good summaries of the 2/28/14 BCC workshop to discuss the future direction of Palm Tran Connection were written by Joe Capozzi in the Palm Beach Post and Andy Reid in the Sun-Sentinel.
We are generally in support of the direction given by the Commission to:
Pursue multiple contracts in lieu of a single-source vendor, since competition will enhance responsiveness and flexibility.
Bring dispatch in-house – this may not be quite the salvation for which BCC voted….see below.
Purchase the vehicles for lease back to the vendors.  We see the opportunity for flexibility cited as well as cost savings.
Free rides on fixed route service  for ADA/TD qualified.
Explore the future use of vouchers and taxis to enhance/expand capability.
But something appears to be lacking in the conclusions drawn in much of the coverage and discussion of Palm Tran Connection and the poor performance by the current vendor, Metro Mobility.  That 'something'  which seemed apparent throughout the workshop was 'county oversight and accountability'.  The various reasons for perceived unacceptable service were listed dispassionately and without any chagrin or admission of responsibility.  Many of these 'issues'  did not require BCC direction but could or should have been accompanied by firm action plans .
A few examples:
Chaotic dispatching and adherence to schedules was impacted by several issues
Drivers unable to locate the rider – going to wrong location or lost in a community
Riders without appropriate 'personal care attendants" thus driver leaving the vehicle to assist the rider into the appointment location
Driver waiting for a facility to open (eg rider can't get in)
Riders who can't be left alone due to their disability
Only Commissioner Berger seemed to question the lack of required personal care attendants.  Everyone else seemed to take for granted that these were missteps by Metro Mobility.  If an ADA or TD qualified rider needs a personal care attendant then the County, who handles the qualification process, should have confirmed that such an attendant accompanies the rider.  To have a driver take on 1) liability 2) leave the vehicle unattended 3) abandon schedule in order to perform personal care functions is certain to impact all of the other riders.  Is there something in the regulations that absolves the rider (or the County in the qualification process) from responsibility for their part of the bargain?
There is a difference between door to door service and a driver replacing the companion role.  As was pointed out in the meeting – if the rider were able to take fixed route service – they would be dropped off and that's it.  Even a taxi doing door to door would not wait for place to open etc.  So perhaps the biggest issue to the level of service is that the drivers are going beyond what can reasonably be expected.
Taking vehicles out of service to accommodate school trip requests (primarily Charter schools)
Commissioner Abrams rightly questioned that the PBC School system isn't involved in this.  And is it not obvious that if vehicles are taken out of a route that service and schedules will suffer?  Once again – these are decisions that were made by the County and not Metro Mobility.
It was perceived that bringing dispatch in-house (recommended by staff, consultant and voted unanimously by commission) would solve the above issues.  But one could ask – what will change?  The County staff was responsible for oversight in any case – so if  policy changes are not made to solve these problems, in-house dispatch will not alleviate the problems.
Poor state of equipment
Commissioner Vana did her own investigative work to confirm the poor state of equipment and raised the alarm over conditions.  But why was that necessary?  Was not the administration responsible for oversight and inspections?  Purchase of the vehicles by the county may result in savings, which is great!  But this does nothing to solve the vehicle maintenance issues. Periodic inspections by the County will (and should have been) vital to assessing compliance with legal and contractual obligations for vehicle maintenance.
Need for a strong and specific contract
Several times during the workshop the need for a strong contract (or contracts) was mentioned by staff. OK – whose fault is it if there wasn't one in place already? Surely not the vendor's….
Administration has made management changes and they clearly may have been warranted.  But until the County takes full responsibility for the current state of affairs – dramatic improvement in Palm Tran Connection performance may be a long time in coming.
Voter / Taxpayer Opportunity Alert
Taxing District Referendum To Be Set for Children's Services Council
The Palm Beach Children's Services Council is one of 8 special taxing districts in the state (Hillsborough, Broward, Martin, Miami-Dade, St. Lucie, Okeechobee, Pinellas are the others ). The Palm Beach taxing district, which levies a tax directly on Palm Beach County real estate (2012 mil rate was .7459), was authorized by Florida Statute in 1986 and created by local referendum on November 4, 1986.
From the 2012 Annual report: 'The purpose of the Council is to plan, develop, fund and evaluate programs and promote public policies which benefit Palm Beach County's children and families"
Legislation passed in 2010 required that the Children's Services Council go before the voters for reauthorization in 2016. Martin County and St. Lucie County go before the voters in those areas this coming November.
The CSC in early December of 2013 petitioned the Palm Beach County Commission to go on the ballot for reauthorization in 2014 … two years earlier than required by state law. The county commissioners have not said yet when they will take the matter up … but it is expected soon.
Palm Beach County Voters and Taxpayers may have a significant opportunity this fall to either reauthorize the existence of this 28 year old taxing district, or failing to do so, conserve and/or redirect public expenditures in a different direction.
Over the next few weeks we will publish facts, gleaned from public records and from the public statements of the CSC itself and its grantees regarding what the taxing district does, how it is managed and specifically where the tax funds are spent.
For the current year, $80.2 million of an approximately $100 million budget is allocated through 66 grants to 38 organizations. Below, in order of percent of total allocation, are the recipients.
While researching our article "Growing Government in Giant Steps: A County Takeover of Palm Tran Connection?", we encountered an excellent reference for best practices in ADA compliance for public transportation.
See "Innovative Approaches for Increasing Transportation Options for People with Disabilities in Florida" – published by Center for Urban Transportation Research and sponsored by the United States Department of Health and Human Services, Administration on Developmental Disabilities, the Florida Developmental Disabilities Council, Inc. and The Able Trust, in 2010.
The above paper analyzed approaches throughout the country – and Chapter 3 highlighted Best Practices. Many communities used a combination of fixed route incentives, door to bus-stop (ADA required), vouchers with approved taxi and transportation companies, and volunteer drivers – all incorporated to provide maximum flexibility, improved access and lower cost per trip and allowing for increased ridership as well. Customer satisfaction was also improved by 24/7 access that taxis provided and ability to make same-day reservations.
Amongst those best practices highlighted in Chapter 3:
Vouchers: Implementing voucher and volunteer programs – especially in rural areas where there is limited public transportation; allowing vouchers to be used to pay mileage reimbursement to volunteer drivers; using taxi or volunteer vouchers for return trips from dialysis treatment to reduce wait times
Provider selection: Contract with multiple providers – annually conducting reviews and requiring participating transportation companies trained in ADA requirements, first aid/CPR, background checks etc.
Trip Rate/Rider Selection: negotiated fixed price trip rates with local taxi operators; Reduce or require no co-payments for dialysis transport; allow participants to schedule directly with participating providers
Billing Oversight: Focal point/administrator for the entire network; smart cards or close monitoring of voucher budget – enhanced by fixed flat rate negotiated w taxi/transportation companies; have driver and rider sign vouchers to document that trip was actually made
Funding: Use FTA funds for mobility management services, technology. Use savings from voucher program to expand service areas. Actively pursue support from charitable organization, non-profit and community groups and foundations.
On Thursday March 28, the County Budget Task Force of the Town of Palm Beach, a TAB coalition partner, chaired by Mayor Gail Coniglio, hosted County Administrator Bob Weisman, OFMB Director Liz Bloeser and Budget Director John Wilson for some insight into the coming budget cycle.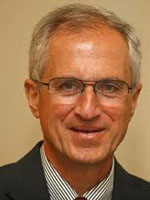 Robert Weisman
After several years of increasing millage, last year was significant in that the millage was unchanged, and the slight (0.7%) uptick in valuations after 5 years of declines yielded a few million more in revenue. Although it is still early, the departments have not done their budget estimates, and the Sheriff (2/3 of the ad-valorem county-wide budget) will not make his request until May, Mr. Weisman intends to seek flat millage once again. (Note: With the property appraiser's early forecast at + 1.5%, that could generate an additional $9M in property taxes.)
In a wide-ranging presentation, the Administrator highlighted some situations that have bearing on the 2014 budget:
The communications workers and transit workers (Palm Tran) unions were offered a small increase for September but are holding out for more. The county does not plan to change their offer.
The Palm Tran worker's pensions are in a separate plan from FRS (Florida Retirement System) used by the rest of the county, and are underfunded. The county is on the hook for $9M ($3M per year for three years) to increase its funding level.
His general instruction to staff departments is to hold the line – no refill of vacant positions again this year.
The Sheriff (as usual) is the biggest variable, spending $400M (mostly on employee pay and benefits), compared to $270M for the county staffs.
Fire Rescue is about to conclude a new contract next month, for two years with no increases and 3% in the third year. New hire salaries will be reduced going forward, although there have been no new hires in four years. The contract will be less expensive than the previous period.
Clerk Sharon Bock, who is in charge of the county investment portfolio has shifted much of the balance from relatively high performing instruments (primarily mortgage backed Frannie Mae securities) to short term bonds. This reflects a changing outlook on the future economy (presumably higher interest rates), but will present a shortfall in portfolio earnings this year.
The Mecca Farms deal with the South Florida Water Management District appears to be dead. The $30M offered is less than the property is worth, and conditions have changed in two years. With Vavrus likely to be developed next door, Mecca may be worth something closer to the $60M that was paid for it, and several developers have approached the county to discuss options.
Overall debt levels (and carrying costs) are declining.
Supervisor of Elections Susan Bucher has under spent her budget and returned a million or so.
The sequestor will affect the county in two areas – Head Start and Senior Services (meals, etc.) By eliminating bus service for the Head Start students, they can absorb the cuts without reducing the program.
A relatively new expense going forward is $5M per year for the Homeless Resource Center, off-budget at inception but strongly supported by the Board of Commissioners.
The meeting was upbeat and provided a good snapshot at this point in the cycle, and was much appreciated by the task force members.
Some dates to keep in mind: On May 1, the Sheriff will deliver his budget request. On June 1, the Property Appraisor will have his estimate of valuations. Then on June 11, the first budget workshop will take place at 6:00pm in the commission chambers, 301 North Olive.
On October 1, TAB, along with the South Florida 912 and the Palm Beach County Tea Party, hosted a candidate forum for County Commission district 1 and School Board district 1. Moderated by Steve Rosenblum of the blogTalkRadio show "CRF Radio with Steve and Daria", the candidates were asked a set of questions about current issues facing their respective bodies, some of which proved to offer a real choice between the candidates. Present for the forum (and keeping them honest) was outgoing Commissioner Karen Marcus, who we thank for her service, and several of Mayor Levy's councilmen, Bert Premuroso and Eric Jablin.
The School Board event matched former Minnesota Commissioner of Education Christine Jax against long term PBC teacher and principal Mike Murgio.
When asked about how to fix the general perception that the quality of local schools are poor and an impediment to attracting new businesses or hiring from out of the state, Mr. Murgio was defensive about it and claimed that the schools were "better than you think", and that what we need is better marketing. Ms. Jax agreed that marketing was needed, but also pointed out areas of weakness, particularly at the high school level, that need action. On "high stakes testing", Christine was firmly in favor of measurements and against "social promotion" while Mike narrowly defined it in terms of the vocational certifications achieved by students at Inlet Grove when he was its principal. Whether graduates can pass their nursing certification is important, but he did not address the wider measurement of academic performance. On school choice, Christine favors private for-profit charter schools where Mike does not. On the subject of the School System Inspector General (as opposed to the independent county OIG), Mike was hopeful that the current IG relationship can work, but would have accepted OIG oversight. Ms. Jax was emphatic – "having an IG on your payroll is just silly – you have to have someone from the outside."
Moving on to the County Commission race, Democrat Palm Beach Gardens Mayor David Levy, a geologist, contended with past PBG Councilman and Republican Hal Valeche, a financial consultant.
On the budget, Hal gave a vote of support for TABOR measurements that constrain spending to match inflation and population growth. David favors improving efficiency while still providing core services, streamlining the organization chart and reorganizing the IT department. Neither were proponents of the counties giving tax dollars to private charities. On the issue of public safety unions, Hal (who has their support), doesn't want to "whack anyone over the head", but believes we need a glide path for pay and benefits to approach the norm. David was more direct – "The fire union was going to bankrupt the city", he said, "they told me they're coming after me, but I'm always going to do what's right." Neither was particulary supportive of large county cash infusions into the convention center hotel project, and Hal pointed to the Digital Domain fiasco as a reason to avoid such investments in the future, where the private company gets the reward and the taxpayer takes the risk. On the issue of the Inspector General lawsuit, Mayor Levy defended his role in bringing PBG into the lawsuit and said it was all about how the funding was calculated. Hal retorted that if he really wanted to end the lawsuit he should propose that to his council and we should let the IG get on with her business.
Below you will find a summary of the event, with the questions that were asked, and a link to a video of that section of the forum.
For the Palm Beach Post story on the event, see: Candidates for northern Palm Beach County commission seat spar at forum
School Board
Opening Statement:
Question 1: The school system has a budget of about $2.4B and an enrollment of 174,866 students, which is almost $14K per student, compared to $10,615 per student nationwide. In addition to 12,627 teachers, there are 8183 non-teachers, or about 40% of the total, and teachers average $46,946 / year, compared to about $60,000 in the non-bargaining classification (office workers and administrators). Would you want to make changes to the way the budget is allocated? How much could be done by the School Board.
Question 2: Much has been written and discussed about the drawbacks of the FCAT, the incentives to "teach the test", etc. Yet many believe that objective measurements are necessary to identify weak as well as outstanding schools and act accordingly. At least one of you has supported the concept of "high stakes testing" as a prerequisite to improvement. What changes would you like to see in this area and what can be done locally at the school board level?
Question 3: Many believe that continuous improvement is enhanced by competition, and giving parents a choice to move to a better performing school will improve all the schools. There are several approaches being tried, including charter schools within the public system, vouchers for use at private or religious schools, and other innovations. Most of these approaches are opposed by the teachers unions and school administration alike. What is your view of implementing school choice?
Question 4: It is no secret that the reputation of the county school system is less than excellent. On a recent panel discussion on economic development in the county, this was listed by several of the panelists as a major impediment to attracting new businesses and for existing companies to recruit employees from out of the area. What can be done about this problem?
Question 5: There are many areas for waste, fraud and abuse in a school system the size of Palm Beach County, with its 20,000 employees and $2.4B budget. Although many county agencies have adopted the oversight of the office of inspector general, the school system has decided to go with their own IG structure that some would say is less independent than the county OIG. What is your view of this issue and how do you see the system IG office evolving over time?
Question 6: At the September 12 meeting, the School Board set their initial 2013 legislative priorities: The pension lawsuit, charter school accountability, local flexibility such as charter school waivers, restoring funds and merit pay issues. What are your priorities for the next legislative session?
County Commission
Opening Statement:
Question 1: With property valuations bottoming out, there is less pressure this year on programs and tax rates. Assuming we see increasing valuations in future years, how can we prevent the explosion of spending that occurred during the last period of rising property values? What can you say to the employees who want raises and the special interests that want more funding for their programs?
Question 2: Each year in the budget, about $13M is allocated to "Financially Assisted Agencies" or FAA. These grants are given to community organizations such as the Salvation Army, Goodwill and the Lord's Place, which are mostly supported by private charitable giving. Is this an appropriate use of county taxpayer money which amounts to $10 for each resident of the county?
Question 3: Public Employee Unions have been very successful in obtaining generous salary and benefits for their members. In the county, what the PBA has obtained for PBSO employees and the IAFF for Fire/Rescue exceeds that for equivalent positions elsewhere. Given that one of you has recently been involved in rolling back some benefits at the municipal level, and the other has received campaign contributions from them, how would you approach this major part of the budget in future years?
Question 4: The current commission has voted 6-1 to proceed with planning for a 400 bed "headquarters hotel" adjacent to the convention center. They have proposed a $27M direct subsidy, $20M in loan guarantees and the land worth $10M on which it is t be built. Proponents say this is necessary to make the convention center competitive, although many think 400 rooms are not enough. The convention center is currently losing over $6M / year including debt service, and it is has not been shown that a hotel will make it profitable. Is this just good money after bad? Have you looked at the financials of the proposal? What should be done about the convention center.
Question5: The county has many beautiful parks and green space that add to our quality of life, and areas that are environmentally sensitive have been protected. When the economy improves and more land in PBC is developed, how would you maintain a balance between no-growth environmental activism and overly prolific development?
Question 6: Much has been written about the cities lawsuit against the Inspector General. In June, Andrew Marra in the Palm Beach Post commented "not all municipalities see the inspector general's enhanced oversight — demanded overwhelmingly by voters in 2010 — as something to be resisted and feared." As a commissioner, would you support the letter and the spirit of the IG ordinances? Why do you think some cities are resisting oversight?
Last evening, at the final hearing on the 2013 county budget, a 4.7815 millage rate was adopted, unchanged from last year.
Compared to the contentious budgets of the last three years, where rates went up 14.9%, 9.3% and 0.7% respectively, this was a pleasant change. Missing was the Kubuki dance by the program constituents whose perogatives were threatened, the standoffs between the Administrator and the Sheriff, and battles with taxpayer advocates over the millage rate, the use of reserves, and the potential sale of county property to make ends meet. Some funds were even restored to address road maintenance that has been routinely deferred.
In a presentation by Bob Weisman at the last budget hearing earlier in the month, the trend in ad-valorem equivalent spending was shown to have converged on the "TABOR" line – that measurement of population growth and inflation that is a gauge of "acceptable" spending growth. What that means is that if spending had risen only as fast as inflation and the expanding population since 2003, the spending level would be what it is today. Of course the fact that spending was quite a bit above that line for most of the period indicates that in good times, restraint is hard to find.
Much of this spending restraint came at the expense of the county departments, as the "gorilla in the room" is the PBSO budget which at almost $480M has grown over 70% since 2003. With 83% of that figure tied to salary and benefits, expect much discussion of that figure going forward.
TAB has typically been critical of the budgets of recent years, but this year we are satisfied that flat millage without significant program cuts was appropriate. Going forward though, as housing recovers and valuations start up again (they bottomed this year), we will remain vigilant, and hope that the "TABOR" discipline has caught on. With Commissioner Santamaria already calling for raises for all employees, we shall see.
Here are the Post and Sun-Sentinel accounts of the meeting:
---
In the following graph, the dotted line represents "TABOR" – indicating that population and inflation supported a 36% cumulative growth in spending. As you can see, ad-valorem spending has come down to that line, with valuations and adopted tax leveling off. The decline in gross spending seems to be influenced by a sharp dropoff in "intergovernmental" revenue – federal and state grants and the like. That category fell to $391M from $523M in 2012.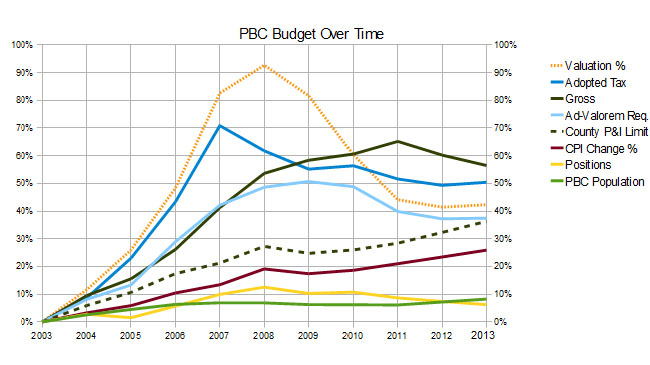 PBC Commission District 1 and School Board District 1

Candidate Forum
Join us for an evening of in-depth discussion of county issues with the candidates competing to replace outgoing County Commissioner Karen Marcus and School Board member Monroe Benaim.
Moderated by Steve Rosenblum, former candidate for Florida House and host of the "CRF Radio with Steve and Daria" show on BlogTalkRadio
October 1, 2012
6:00pm buffet ($15), 7:00 Program
Abacoa Golf Club
105 Barbados Drive, Jupiter, Florida 33458
The candidates are:

This event is jointly sponsored by:
Palm Beach County Taxpayer Action Board
Palm Beach County Tea Party
South Florida 912

---

Candidate Biographies
---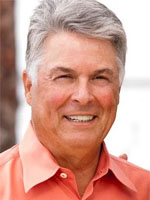 David Levy
Florida native David Levy was born in 1960 and is the owner of environmental engineering firm Southeast Remediation Technnology, and an adjunct professor in environmental geology at Palm Beach State College. He received a B.S in Geology from Florida State University, and a M.S. in Geological Services from Virginia Polytech.
He is currently Mayor of Palm Beach Gardens, and has been a City Councilman since 2004. County-wide, he chairs the League of Cities Environmental Committee, the Regional Hazardous Material Oversight Committee and the Water Resources Task Force, as well as participating with Workforce Alliance, the Biotech Land Advisory Board, and the Loxahatchee River Management Coordinating Council.
David's campaign issues are streamlining the county permitting process, creating an attractive environment for new businesses, supporting FAU Research Park and additional biotech startups, and protecting the environment, particularly water resources.
---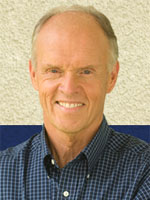 Hal Valeche
Hal Valeche was born in 1948, grew up in New York and received a degree in American Studies from Yale. Joining the Navy flight program during the Vietnam era, he flew 85 combat missions as a fighter pilot off the carrier USS Oriskany. After the Navy, Hal received an MBA in Finance from Wharton and returned to NYC to work as an investment banker for Merrill Lynch. Hal has been a Palm Beach County resident since the early '90s, and works in venture capital for Carl Domino, Inc.
In 2002 he was elected to the Board of the Northern PBC Improvement District and won a seat on the Palm Beach Gardens City Council in 2004, serving two terms. He also served on the board of the League of Cities, chaired the Consumer Affairs Hearing Board and was active in philanthropic endeavors. In 2008, He ran for Congress in District 16, losing to Tom Rooney in the Republican primary.
Hal is a fiscal conservative and founded the Taxpayer Action Network, a budget watchdog, and has been a participant in the Taxpayer Action Board.
In the 2012 Republican primary, Hal won 67% of the vote, defeating Dan Amero (27%) and Harry Gaboian (6%).
---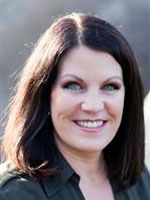 Christina Jax
Christine Jax was born in 1959 and lives in West Palm Beach's Osprey Isles. She has a PhD in Education policy and Administration from the University of Minnesota, an MA in Public Administration from Hamline University, and a BA in child Psychology, also from U. Minnesota.
She was Minnesota Commissioner of Education under Governor Jesse Ventura and briefly ran for Governor of that state as an Independent Party candidate. She is currently listed on the staff roster of Walden University in Minneapolis, an online university, as Associate Dean, Doctoral Programs.
Ms. Jax has been endorsed by both the PBA and BizPAC. She was the only candidate of the original five to support high stakes testing and believes schools and teachers should be measured.
Her bio is quite extensive, with a significant array of awards won, papers written, and she is nationally known as an education expert.
---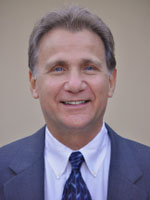 Mike Murgio
Bio provided by candidate:
Mike Murgio was born in 1950 and has been a Palm Beach county resident for 39 years. He has a Masters Degree in Educational Administration and Supervision from Florida Atlantic University and a BA in Education from William Paterson University in New Jersey. He was a teacher, then a school principal for 20 years. Because of his extensive business expertise as a general and roofing contractor he was called on to solve overcrowding in our Schools in the mid 1990's. As Principal on Special Assignment he managed the departments of Planning & Real Estate, Architect Services, and Facilities & Construction Management with budgets in excess of $170 million and 120 employees. Mike retired from the School District in 2007.
Mike has been endorsed by Palm Beach County's most highly respected leaders who have worked closely with him for over three decades. To name a few: County Commissioner Karen Marcus; former principal of Suncoast High School, Kay Carnes; David Talley, former Chairman of the North Palm Beach Chamber of Commerce; former principal of Bak Middle School of the Arts and Dreyfoos School of the Arts, Amelia Ostrosky; and former school superintendents Tom Mills and Bill Malone. They know first hand the expertise, quality and commitment he will bring to the school board. When elected Mike will ensure students are the priority.
This is the first in a three-part series about Convention Centers and HQ Hotels. The first two entries cover the general topic of publicly subsidized Convention Centers. The third will be a specific look at what is being proposed for Palm Beach County's Convention Center HQ Hotel to examine the 'induced' demand and perhaps ask some questions that we wished the County Commission had asked.
What is different about Palm Beach County/West Palm Beach versus most of the other cities listed is the apparent lack of opposition amongst the Commissioners and WPB City Council, as well as from the private sector. The business community seems to be as eager as the government entities involved to spend tax-payer dollars, all assuming that it is a win-win for them. Perhaps – but it is definitely not clear that the projected Economic Impact is real; just as it is unclear whether the risk to the tax-payer may exceed the benefits to the community.
If nothing else – this series will serve as documentation. When 'down the road' the optimistic results do not meet projections and the tax-payer is once again asked to bear the brunt of future expansions, renovations or new facilities – we can go back to these articles and say 'we told you so'. If the results are wildly successful – we'll be happy to 'eat crow'. Readers – tell us who the odds favor……?
PBCTAB is late to the game as we first heard about the Convention Center HQ Hotel a year ago, and then had short notice prior to the July 24th, 2012 Workshop where it was decided to proceed with a County subsidized Convention Center HQ Hotel.
While conventional (sic) wisdom says that of course one should have a HQ hotel next to a convention center (A County Funded Hotel – Who Wins?), does the supposed induced demand in conventions due to the proposed HQ hotel  justify the spending of taxpayer dollars?   West Palm Beach and Palm Beach County are not alone.  There are many cities considering, in process or completing HQ hotels.  All of these use the same arguments and analyses.
The myriad cities all:
are told by X, Y, Z trade show associations that they were not picked because of lack of HQ hotel (or their HQ hotel was not adequately sized) and are presented with videos by those associations describing how they would have picked that city otherwise
use the same 1-3 consultants to justify their proposal to use public funds
say that they have unique  and desirable features that will bring the conventioneer to their city
estimate a large increase in attendance based upon the addition of the HQ hotel or addition and an associated increase in employment and associated economic impact  by those direct jobs and indirect spending by the visitors
do not put measurements in place to assure that the projections are met
do not achieve the desired outcome
then have to 'update' their convention center, their HQ Hotel, their 'City Place' equivalent or add an arena.
We sent the Commissioners an article entitled "The Convention Center Shell Game" from 2004.  But has anything changed since then?  Steve Malanga, author of the quoted piece, writes this in a January 2012 piece:
 "The convention business has been waning for years. Back in 2007, before the current economic slowdown, a report from Destination Marketing Association International was already calling it a "buyer's market." It has only worsened since. In 2010, conventions and meetings drew just 86 million attendees, down from 126 million ten years earlier. Meantime, available convention space has steadily increased to 70 million square feet, up from 40 million 20 years ago."
Several of the Commissioners have quoted from Governing magazine in the past. The following quotation is from an article from the magazine, entitled "Needed: Better Benchmarks for Convention Investments" in July 2011.  The emphasis is ours.
 "The national supply of convention exhibit space has increased by more than 70 percent over the last 20 years, but the past decade hasn't been kind. According to the now-defunct industry publication Tradeshow Week, attendance at conventions, trade and consumer shows decreased from 126 million in 2000 to 86 million in 2010.

Even such industry leaders as Las Vegas, Orlando, Atlanta and Chicago saw business decline after completing expansions in recent years, according to Prof. Heywood Sanders, who tracks the convention industry. Some opened their expanded facilities during a recession, but all saw business drop.

With hotels–particularly the large, moderately priced kind convention planners favor–proving increasingly difficult to finance, many industry insiders are blaming the downturn on a shortage of rooms proximate to convention centers. The response has been a spate of publicly owned or subsidized hotel development.

But that hasn't cured what ails the industry. Convention hotels in Baltimore, Austin and Phoenix are doing poorly, and St. Louis' convention headquarters hotel is in foreclosure.

Nonetheless, a 1,167-room headquarters hotel just opened in Washington, D.C., and Philadelphia recently unveiled a $787 million convention-center expansion. Convention and/or hotel expansions are also underway in Dallas, Detroit, Indianapolis, Nashville and Orlando."
Dr. Heywood Sanders, Professor at University of Texas, San Antonio, wrote a research brief published by the Brookings Institution in 2005, entitled Space Available: The Realities of Convention Centers as Economic Development Strategy.  Sanders' expertise is in Public Policy and he is sought by citizens from cities across the country to testify to the folly of their government's proposed expenditures.  While the professor may have his detractors (primarily cities forging ahead with plans and those consultants used to justify those plans) – the following two charts from his 2005 study show the sheer number of convention center upgrades in the works during the last 10 years:
and
Meanwhile – the studies used by our own Palm Beach County administration shows a chart, Figure 5, of similarly sized, publicly subsidized hotels with the dates they were due to open.
Source: Public Participation in Hotel Development Prepared by HVS Convention, Sport& Entertainment Facilities Consulting, November 3, 2011.
These above are only a list of similarly sized hotels and do not represent all of the additional room nights being added throughout the country.   The leading convention centers areas, such as Orlando, and Las Vegas are dealing with the economic realities by packing in multiple simultaneous events into their huge centers – thus taking demand from the second and third tier markets.
This mature and declining industry cannot possibly absorb all of the additional space nor achieve the positive economic impacts and occupancy projections made to the cities by consultants and by the cities to justify expenditure of public monies.
Our next article will examine recent developments related to publicly subsidized Convention Centers and HQ Hotels around the country.